Pink Salmon 6 OZ (170g) Chinese Style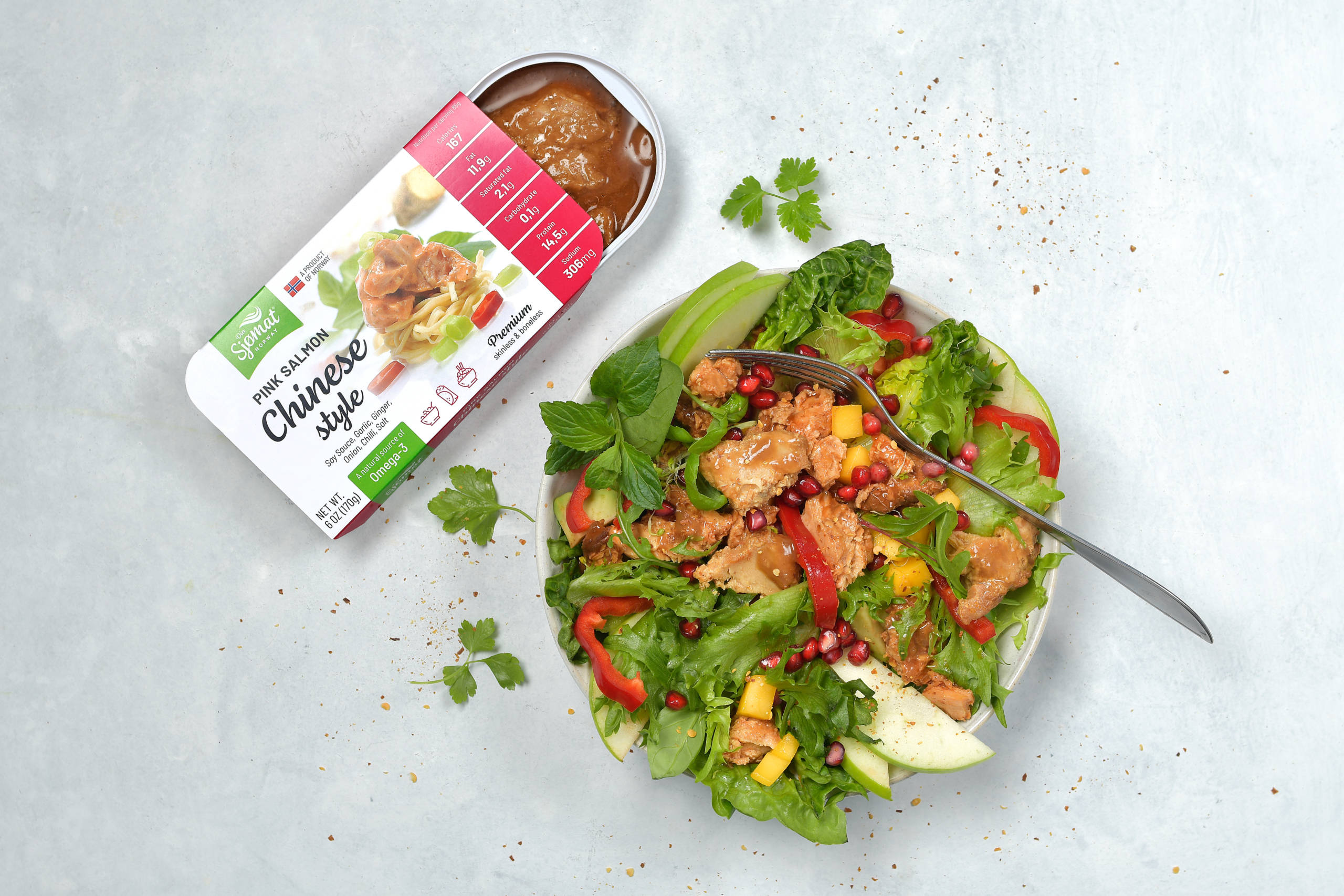 Description
Ready to eat Premium Norwegian Atlantic Salmon. in our Chinese fusion style. Let our Chinese style salmon enchant your senses with the vivid colors and piquant flavors of China's openair
markets. A fiery delight inspired from the Chinese province. Loaded with flavors of China in a fusion style of soy sauce, garlic, ginger, rapeseed oil, sesame oil and chili.
The super-smooth and flavory gravy is almost like a "drug sauce" keeping your taste buds wanting more and more. Loaded with protein, Omega 3 and Vitamin this almost perfect meal is also incredible healthy.
Skinnless and bonless salmon filets baked and canned in your favourite fusion style, try it!

Nutrition Declaration
Nutrition Declaration
Net weight per can 170g
Nutrition values
Per 100g
*%RI
Energy
819 kJ/ 196 kcal
10%
Fat
14,0 g
13%
Of which saturated fat
2,5 g
0%
Carbohydrates
0,1 g
0%
Of which sugar
0,1 g
0%
Protein
17,0 g
34%
Salt
0,9 g
15%
Vitamin D
10,0 μg
200%
(EN) Ingredients: Salmon filet (Salma salar) 71%, water, soy sauce, sugar, yeast extract, modified startch (E1442), ginger, lemon juice concentrate, garlic, salt, cayenne, sesame oil, thickening agent (E415).