Pink Salmon 6 OZ (170g) Natural Style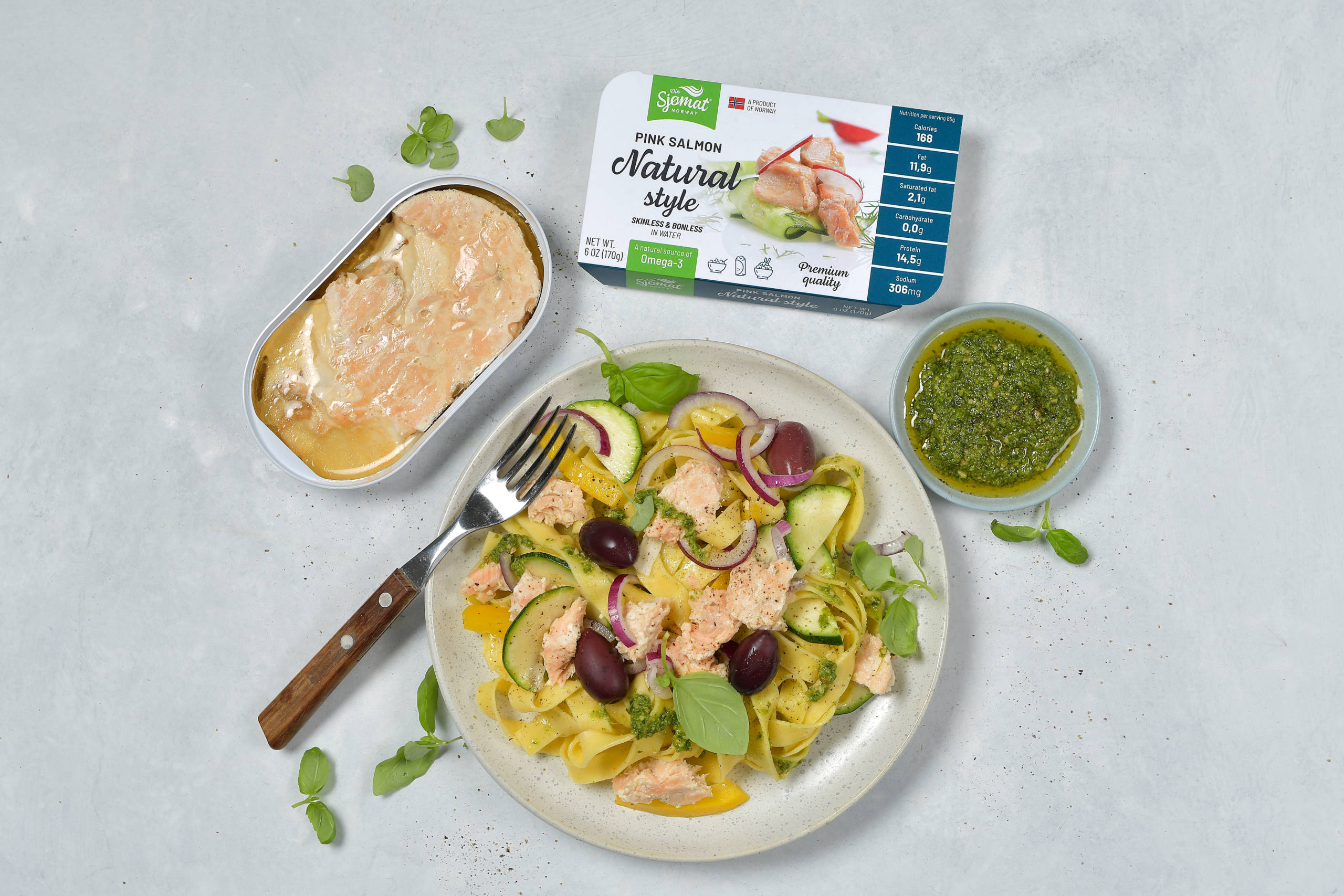 Description
This Natural style Norwegian pink salmon is Not only incredibly healthy, it is also versatile and utterly delicious!
The Norwegian pink salmon is the centerpiece of traditional dishes all over the world. From Swedish cured salmon with a bright honey-mustard sauce toJapanesestyle skewers, yogurt-marinated filets from India, and more. With Natural salmon you can bring your magic exploring the salmon possibilities.
With a natural taste this boneless and skinless natural pink salmon pairs perfectly well with many different side
dishes. This baked salmon has a super easy, delicious glaze, that takes different salmon recipe over the top.
Skinnless and bonless salmon filets baked and canned in your favourite fusion style sauce, try it!

Nutrition Declaration
Nutrition Declaration
Net weight per can 170g
Nutrition values
Per 100g
*%RI
Energy
827 kJ/ 198 kcal
10%
Fat
14,0 g
20%
Of which saturated fat
2,5 g
13%
Carbohydrates
0,0 g
0%
Of which sugar
0,0 g
0%
Protein
17,0 g
34%
Salt
0,9 g
15%
Vitamin D
10,0 μg
200%
(EN) Ingredients: Salmon filet (Salma salar) 85 %, water, salt.