Pink Salmon 6 OZ (170g) Barbecue Style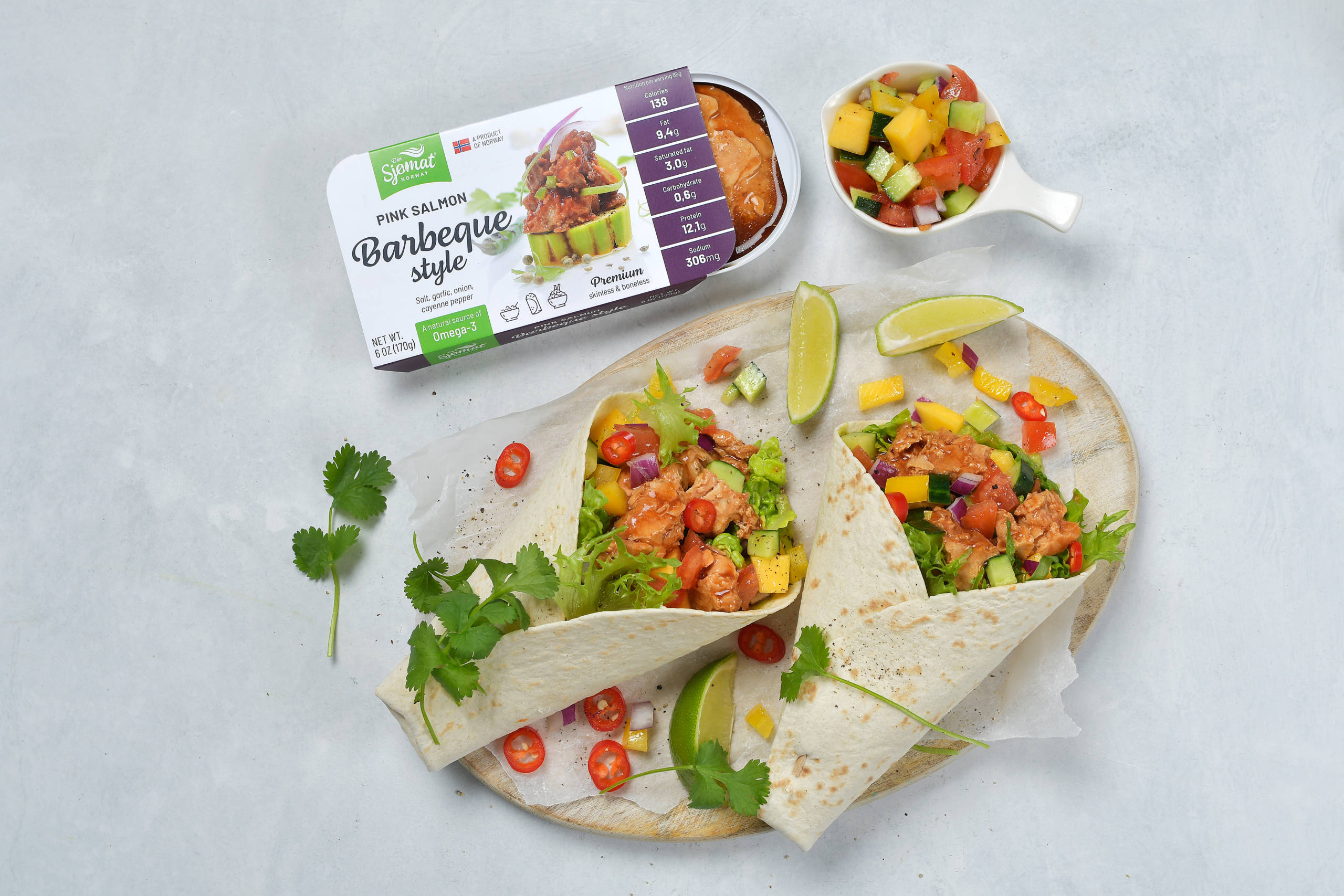 Description
This BBQ Style Salmon is baked in the oven to flaky, tender perfection with a thick Barbecue sauce with a
hint of sugar creates a sweet and savoury glaze on the tender Salmon.
A tasty BBQ sauce is made from garlic powder, chili powder, dried minced onions, cayenne pepper and
natural aroma leaving a vibrant flavor that pairs well with the richness of Norwegian pink salmon.
Try this super delicious new fusional style salmon and take your weeknights (and weekends) outside with this
delectable BBQ style Salmon.
Skinnless and bonless salmon filets baked and canned in your favourite fusion style sauce, try it!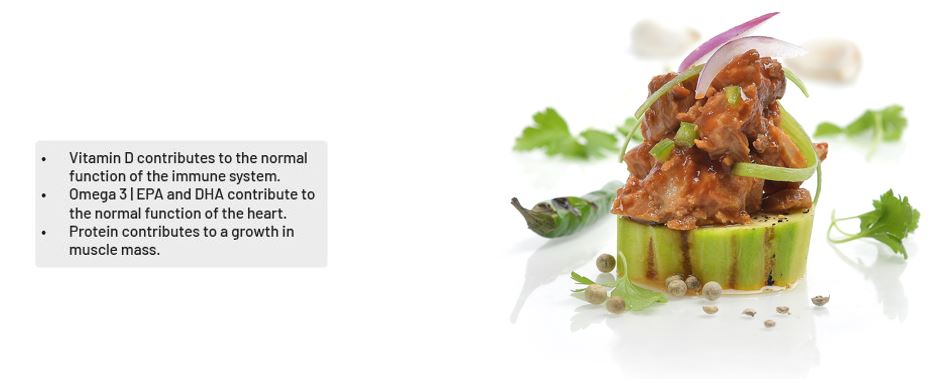 Nutrition Declaration
Nutrition Declaration
Net weight per can: 170g
Nutrition values
Per 100g
*%RI
Energy
678 kJ/ 162 kcal
8%
Fat
11,0 g
16%
Of which saturated fat
3,5 g
18%
Carbohydrates
0,7 g
0%
Of which sugar
0,5 g
1%
Protein
14,2 g
28%
Salt
0,9 g
15%
Vitamin D
10,0 μg
200%
(EN) Ingredients: Salmon filets (Salma salar) 71%, sauce (water, sugar, modified starch (E1442), salt, garlic, onion, natural aroma, acidity regulator (sodium diacetate), color (E150c), cayenne pepper, yeast extract).