Pink Salmon 6 OZ (170g) Mexican Style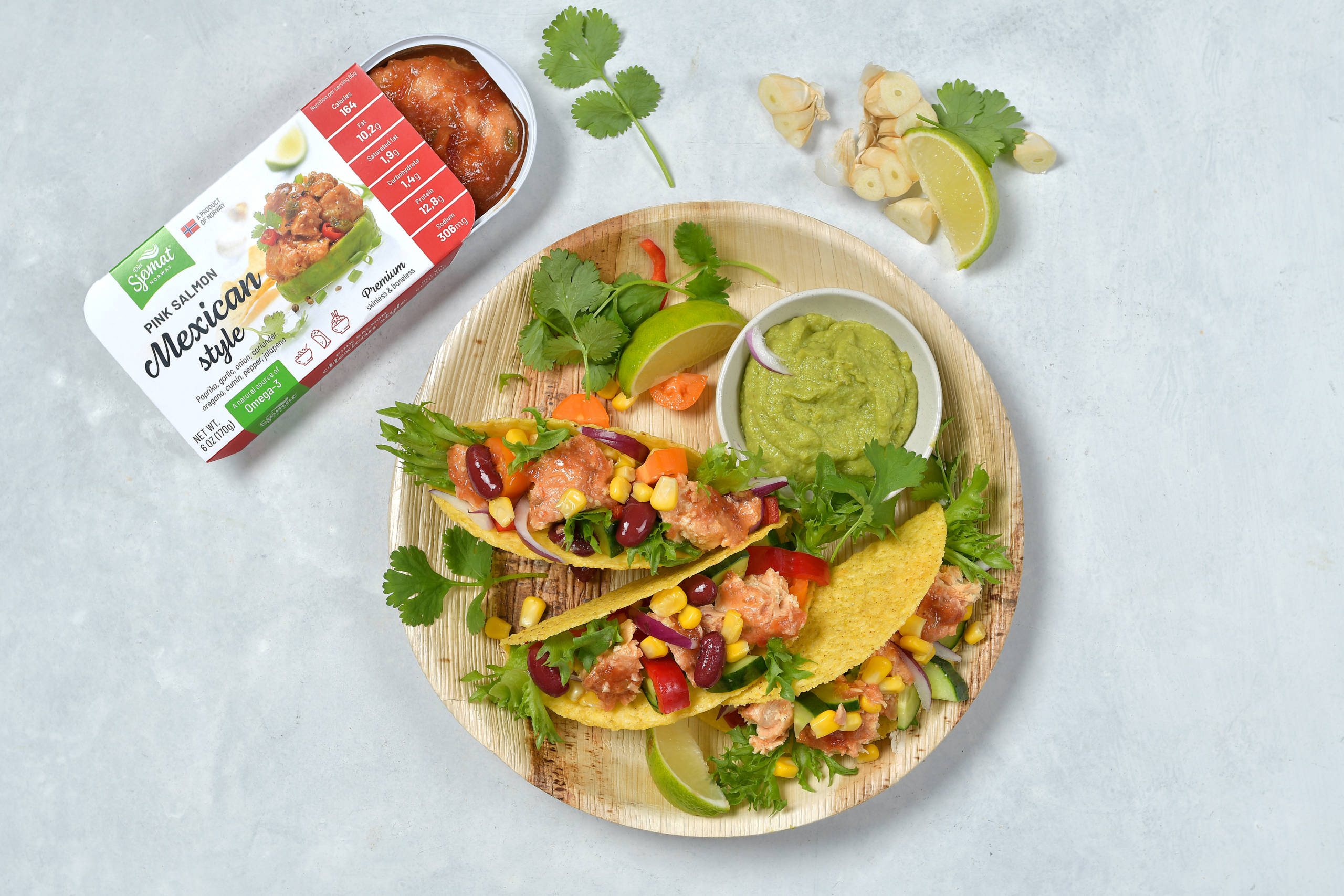 Description
Feisty, vibrant and mysterious – these words define the Din Sjømat Mexican Style Salmon. A lip-smacking blend of , Norwegian pink salmon, paprika, garlic,
onion, coriander, oregano, pepper and jalapeno makes ours Mexican style salmon super flavorful, unique, and healthy. It should come as no surprise that our Mexican
style salmon transports your senses to a delicious destination.
For a flavorful fiesta, enjoy Din Sjomat Mexican style salmon with tortilla chips, on a fresh green salad or make your own Mexican style burrito.
Perfectly loaded with protein, Omega 3 and Vitamin D this is our perfect meal, also incredible healthy.
Skinnless and bonless salmon filets baked and canned in your favourite fusion style, try it!

Nutrition Declaration
Nutrition Declaration
Net weight per can 170g
Nutrition values
Per 100g
*%RI
Energy
808 kJ/ 193 kcal
10%
Fat
12,0 g
17%
Of which saturated fat
2,2 g
11%
Carbohydrates
1,7 g
1%
Of which sugar
0,9 g
1%
Protein
15,0 g
30%
Salt
1,0 g
17%
Vitamin D
10,0 μg
200%
(EN) Ingredients: Salmon filet (Salma salar) 71%, sauce (tomato, water, modified starch (E1422), vinegar, salt, onion, paprika, garlic, onion, preservative (potassium sorbate), coriander, oregano, cumin, pepper, jalapeno, dextrose).