Pink Salmon 6 OZ (170g) Teriyaki Style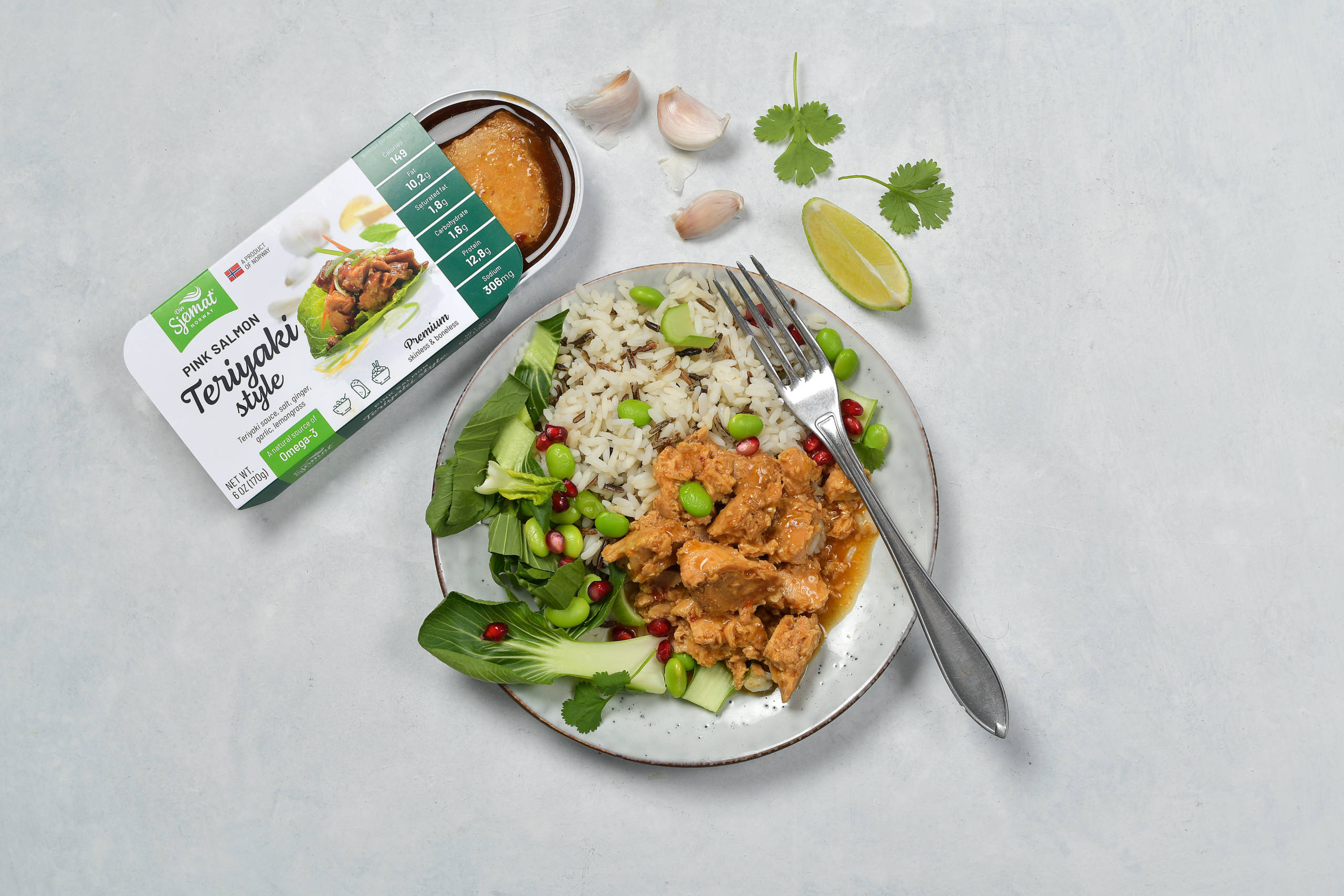 Description
Our ready to eat Teriyaki salmon is one of the most popular and most lovable salmon recipes in Japanese cuisine with
global attraction. Made with Premiun Norwegian Atlantic salom filets, this teriyaki style salmon is tender, juicy, full of flavor and absolutely delicious made with an authentic Japanese style teriyaki sauce.
Baked in a thick mouthwatering teriyaki sauce, the Premium salmon keep the moisture inside for an incredible juicy sweet and savory flavor experience.
Teriyaki style salmon pairs perfectly well with many side dishes, and goes very well with fluffy rice, miso
soup and a side of grilled asparagus for a healthy dinner! Perfectly loaded with protein, Omega 3 and Vitamin D this is a perfect meal, also incredible healthy.
Skinnless and bonless salmon filets baked and canned in your favourite fusion style, try it!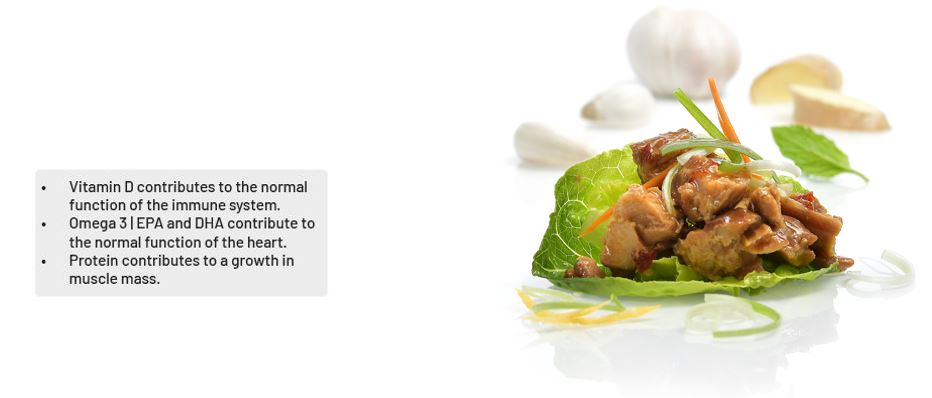 Nutrition Declaration
Nutrition Declaration
Net weight per can 170g
Nutrition values
Per 100g
*%RI
Energy
735 kJ/ 176 kcal
9%
Fat
12,0 g
17%
Of which saturated fat
2,1 g
11%
Carbohydrates
1,9 g
1%
Of which sugar
0,7 g
1%
Protein
15,0 g
30%
Salt
0,9 g
15%
Vitamin D
10,0 μg
200%
(EN) Ingredients: Salmon filet (Salma salar) 71%, teriyaki sauce (water, lemon concentrate, aroma (ginger, lemongrass, garlic), thickener (xanthan gum, preservative (sodium benzoate, potassium sorbate)).